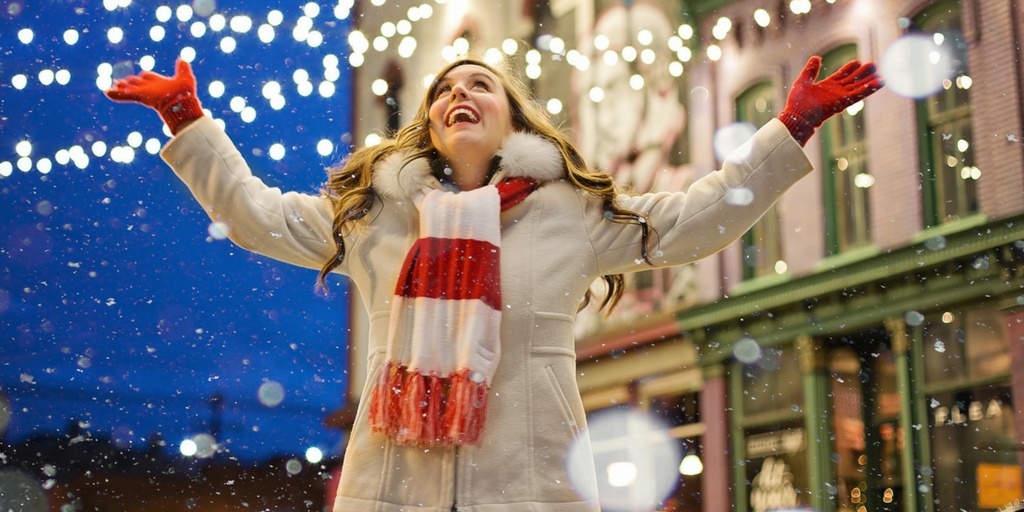 Best Christmas day trips in the UK
Are you in the Christmas spirit yet? If not why not load up the car and head out for a festive day out. There's plenty of festive events taking place across the UK. We've rounded up some of the best Christmas day trips in our list!
Manchester Christmas Markets
Ok so we might be biased given we're in Manchester but Christmas day trips to the markets are still our favourite. They now stretch throughout the city serving all sorts of delicious street food. Plus, you can pick up some unique gifts too. Designate someone else to drive home and partake in a warm cocktail once the shopping is done.
Highlights: The Yorkshire Pudding Wrap is proving to be the most popular food choice this year! Head to Exchange Square and look for the queue.
Where to park: If you're prepared to walk there are cheaper car parks on the outskirts of the city such as the Boddingtons car park, Bury New Road. Alternatively the Arndale Centre car park puts you close to all the markets.
The Christmas Adventure, Stockeld Park, Yorkshire
Stockeld Park is transformed into a winter wonderland each year and is ideal for families seeking Christmas day trips. It's open all day but after dark is when the real fun starts and the park is lit up with hundreds of thousands of lights. Attractions this year include the Enchanted Forest, Nordic Skiing, Ice Skating and Magical Maze.
Highlights: If you have the time get lost in the Magical Maze. There's two miles of paths here plus lookout points so you can plan your route out.
Where to park: Free parking on-site
Winter Wonderland, Hyde Park, London
Christmas day trips don't come much better than Winter Wonderland. It's simply the biggest and best of the capital's many festive events. It has attracted celebs including Kate Moss this year keen to try out some of the many thrill rides. There's plenty for younger kids too including a grotto so they can give Santa their list.
Highlights: Too many to mention but the Magical Ice Kingdom of frozen ice sculptures and Cirque Beserk show would be our top picks.
Where to park: Q-Park on Park Lane is your best bet but remember to pay the congestion charge
Irn Bru Carnival, SEC, Glasgow
The Irn Bru Carnival is the UK's biggest indoor fun fair with attractions for every age. From a soft play area to kids' rides and a rollercoaster you could spend the whole day here. It opens on 21st December so there's plenty of time to get your tickets.
Highlights: There's loads of thrill rides for teens and adults. Just don't drink too much of the Irn Bru before you ride…
Where to park: Loads of parking on-site
The Ice Kingdom, George Street, Edinburgh
A museum with a difference, an ice museum has been set up in Edinburgh to celebrate Scottish history. There's spectacular snow and ice sculptures celebrating key moments of history. Plus, as it's sponsored by Shakleton's Whisky, an ice bar for hot toddies for non-drivers.
Highlights: Apparently there are lots of opportunities for a selfie with a difference so don't forget the camera
Where to park: Parking in Edinburgh isn't the easiest but try Castle Terrace or the St James Centre car parks
Santa's Christmas Grotto Caves, National Showcaves, Near Swansea
Taking kids to see Santa is an essential one of your Christmas day trips. But why take them to a shopping centre when this year he's set up shop in the caves of the Welsh mountains? He's at the National Showcaves Centre in Wales throughout December.
Highlight: Santa, obviously! But you can also take kids to see life-sized dinosaur models and real-life farm animals which are at the centre all year.
Where to park: Once you're there, there is plenty of parking on site
The Festival of Light, Longleat, Wiltshire
Longleat is a popular family day out anytime but it's been transformed for Christmas to host the Festival of Light. This year expect mythical creatures including mermaids, dragons and famous scenes from fairy tales. You can make a full ay of it by including a winter safari and trip on Santa's train.
Highlights: Rapunzel's 25 metre high tower is a single lantern – the biggest ever created for the festival
Where to park: No need to worry about parking here there's lots available on-site
What are you waiting for? Get the shopping done and head out!