With the aid of a dash cam app, two angry drivers racing to overtake each other on a busy school road was recorded to the shock of online watchers recently – Find out you can stop yourself being a victim of road rage – courtesy of the 4Sight dash cam app.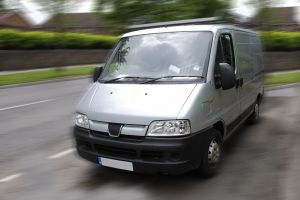 The footage captured perfectly the irresponsible racing-like driving on a school road, one driving a Range Rover and the other at the wheel of a Transit van. They were overtaking each other on the busy road, swerving in and out to get ahead despite being caught up in traffic.
The recorded clip of utter road rage, where it shows the Range Rover touching bumpers throughout the recording with the Transit van – were effectively having a game of cat and mouse on in an equally aggressive fashion – the Van and Range Rover drivers were said to be doing up to speeds of around 40/50mph.
While this was unfolding in front of pedestrians and other drivers, the two drivers narrowly avoided oncoming cars and people at designated crossings in the process. The footage has caused outrage on Facebook with more than 6,000 views – this was courtesy of a fellow motorist witnessing the event unfold on that day last month in Boston, Lincolnshire.
Perhaps have been experienced and involved in the wake of someone's reckless driving or experienced these types of behaviour on the road. With the help of 4Sight you now have the chance to help prove what has happened rightfully or wrongfully if in the future the problem of reckless driving from another motorist arising again.
Not only does this piece of smart technology record your journey, it has some excellent varied features putting the 4Sight app ahead of any competitors. Having the 4Sight app can be beneficial in your daily commute or drive through the country in your spare time.
The accident capture tutorial is an excellent feature to the revolutionised app, this will guide you on what images you will need to capture in the event of an incident. For example, if one of either the Transit Van or Range Rover drivers had crashed into you back in June, details such as your location would be gathered. Subsequently, an advisor will then be alerted to your footage and help you to safety.
You can't put a price on your safety. However, with the cheap as chips price of 99p a month eradicate any potential big pay-outs of your own towards someone claiming an accident is your fault – you also have the proof it wasn't your fault!
The 4Sight app can be downloaded via Google Play for Android devices or The App Store for your iPhone on iTunes. Don't make the mistake of not protecting yourself on our busy roads!