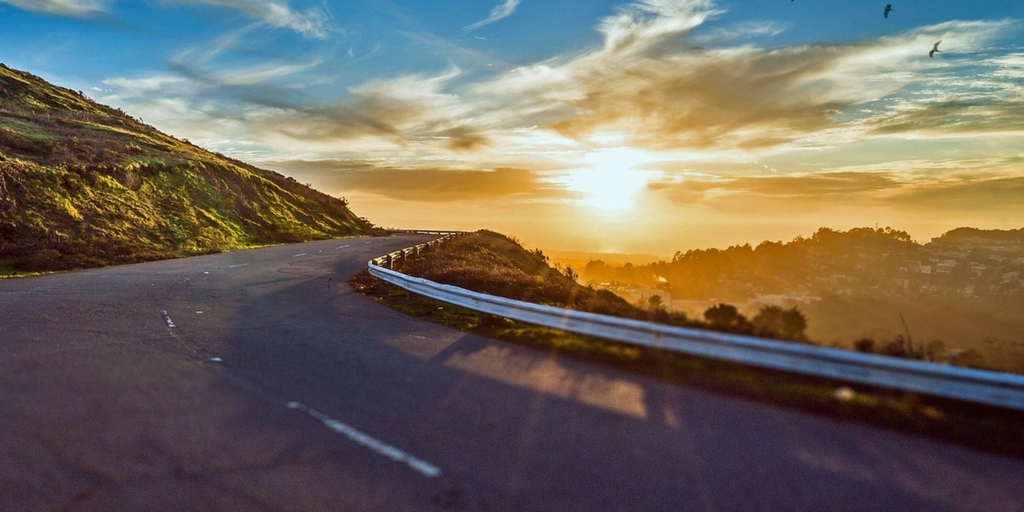 2018 getaways – ideas for a European driving holiday
With Christmas over, now is peak holiday booking season for Brits. Of course you could pick a simple package deal, but have you considered taking your car abroad for a driving holiday?
Imagine getting away from the crowds and taking to some of Europe's most thrilling roads, all behind the wheel of your own car. You can tour wherever you like, whenever you like, exploring parts of Europe fewer tourists get to.
Depending on where you live it's pretty easy to get to the continent. Simply pack up the car and you could have your driving holiday underway in just a few hours.
If you fancy getting away from it all here's our pick of the top driving holiday destinations in Europe. And, if you're inspired, don't forget that you're still protected with 4Sight in Europe should you need us.
Happy holidays!
Northern Spain
Crossing into Bilbao or Santander you have a huge range of options. You could stay in northern Spain and explore some spectacular driving routes including through the Picos de Europa mountains. Of course you can also discover how Spain's most famous wine is made in La Rioja.
Alternatively, you could really get some wheels under your belt with a circuit including Madrid, Valencia and Barcelona. You'll get a feel for the many personalities of Spain before heading back for the ferry.
The Netherlands
Being a small country you could easily see most of the key cities and sights within a week with your own four wheels. Those in the North can take a ferry from Hull or Newcastle. People in the south can travel direct from Harwich or Calais, reaching Amsterdam in under four hours.
Driving in Amsterdam centre is not recommended for nervous drivers. So, base yourself on the outskirts, or stay elsewhere and just drop by for day trips. A great time of year to visit is spring when you see the tulips in full bloom at Keukenhof.
Northern Italy
If you're a real road-trip aficionado then a driving holiday to Italy won't sound too scary. You could head to Lake Como via Strasbourg before crossing Switzerland and into Italy. The total driving time is around 12 hours from Calais. Take a couple of days to relax, see the sights and perhaps visit Milan. Next, head back to Switzerland via the Great St Bernard pass to see Lake Geneva. Then drive through France at your own pace, and consider a night or two in Paris before home.
Western France
Providing easy access to Western France, the port of Roscoff is a great starting point for a holiday for wine lovers. Wind your way down the Bay of Biscay to the famous Bordeaux area. Take a couple of days to give the car a rest and taste some of the region's famous wines. Then, head further south to see the natural wonders of the Pyrenees including Cirque de Gavarnie.
Bavaria
No list of European driving holidays would be complete without Germany. The country is set up for those who want a self-drive holiday with signposted routes including The Romantic Road and the Castle Route. However, if you head for Bavaria in the South East you can experience the Black Forest High Road before heading for Munich and the German Alpine Road. Of course you'll want to spend time on the Autobahn too – just remember that some sections are speed limited and strictly enforced.
Ireland
For those that live in the north west of England or Wales, Ireland is a great shout for a driving holiday. Sail over to Dublin for a fun few days before heading down to Cork. From there, you can pick up the Wild Atlantic Way which stretches 1,500 miles all the way to Donegal. With dramatic scenery and plenty to do it's known as one of the world's best road trips. However, if that's too much driving there is plenty to see and do around Cork itself.
Don't forget that if you're planning to take your car abroad you need to know and abide by local laws. The RAC has a great guide on its website that covers all of the most popular destinations.